Recently, we wanted to create Facebook content that targeted the Myanmar audience. We were interested in posting something interesting that the audience could easily relate to.
There is an animated gif floating around on Facebook that when the user clicks the gif, it will stop on a frame where the answer to a question will be shown. Till then, we have seen questions like "What should we have for lunch?" which is quite relevant in the Singapore context. We wanted to create something like that, but we were not sure what question to start with.
We discussed with the Myanmar designers and we realised that the audience is curious about their future rather than deciding what they should have for lunch. We did a quick Google search (Google Myanmar is not listed on Uber Suggest) and there we found listed the frequent questions that people are searching for in Myanmar.
We chose "When will I get married" as there are quite a number of articles discuss about marriage rather than death.
From there, we created the animation and drafted out some interesting answers that would amuse the audience.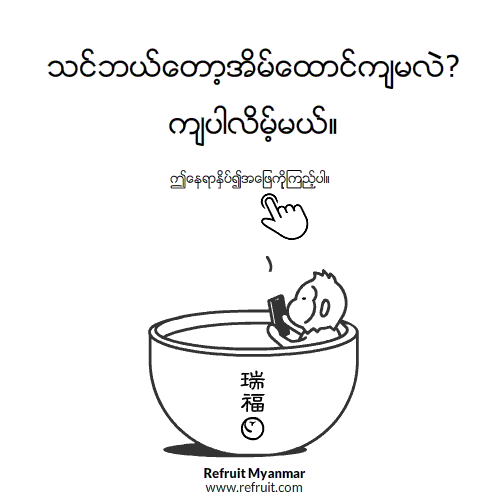 Since Facebook brand pages do not support gif animation, we got one of our designers to share the animated gif on her Facebook feed and things start to GO VIRAL. Within 3 days, we have managed to generate 25,000++ shares through organic means.
A lot of people were talking about it. (Update: We have around 107,000 people talking about it as of February 3rd. [Two weeks after we shared the animated gif.])
Lots of interesting engagement.
And we received a lot of incoming traffic to our website. (We experienced a spike in the web traffic even though we only placed our website URL on the image.)
From this campaign, we have learned the following:
Myanmar is a market where you can't apply a 'cut and paste' approach to digital marketing. What works in your country might not work in other locations.
We only used Google Search to gather a quick insight into the audience's preference. Getting such valuable insight can be quick and free.
Placing your web address on the image does attract clicks. People do type the URL if they want to find out more.
60% of the clicks coming to the website were through mobile. That is good considering that a sim card cost $1,500 USD 3 years ago.